Welcome to Resilience Counselling
Thanks for visiting this site and welcome! Are you currently feeling lost, anxious, stressed or depressed and not sure what to do about it? Do you feel alone or trapped in a situation or in life itself? Have you lost someone or something valuable and dear in your life and feel hurt or abandoned from the loss? Are you fearful for your safety in a difficult situation or relationship? Or have you got a dream that you want to pursue but feel like you are surrounded by negativity or obstacles to even attempt it?
Whatever your hurt or pain is, you have come to the right place because Resilience Counselling and Training has been created with the intention of empowering you from your darkest days back to discovering your inner strength and ability to shine, regardless of the challenges in front of you.
"Life is not meant to be easy, my child; but take courage: it can be delightful"

GEORGE BERNARD SHAW
We can all experience challenges and obstacles in life, and this occurs on a greater or lesser scale every day, for example, worrying about getting somewhere important on time whilst being stuck in traffic queues, having tight deadlines for important projects, through to stress over making financial ends meet, experiencing a traumatic event, being affected by mental health concerns, abusive situations or grief after a loved one passes, to name a few. All of these affect our stress levels, our emotions and our quality of life.
Part of life is about coping with these challenges and obstacles, as well as using our own inner resources to handle them, but there can be times when things become overwhelming, or we have too many things thrown our way which we cannot handle all at once by ourselves. This is when the weight becomes too much to handle and things can start to give way.
Although being in the trenches of a challenging situation can feel draining, demoralising, uncomfortable and scary at times, it doesnt have to be the end goal, because there is always a better situation beyond the problems. It may take a bit of healing time, it may take a little bit of work, or rethinking how we are structuring our lives, or setting up boundaries to protect our mental and emotional health, but there are steps that can be taken to feel stronger, get out of it, and stay out too. A situation can only affect us if we allow it to, because we have to agree and accept that something is overwhelming us first before we begin to believe it. Anything we have created or believed, can be un-created or un-believed too if we choose!
Resilience Counselling is a counselling, therapeutic and training service to empower people from all walks of life who are having difficulty or in need of some support.
We aim to provide and keep updating useful resources and tips, hacks and therapy services to help you achieve more resilience to handle daily or big life challenges and create a fulfilling life. Check out our Resources page HERE for more helpful tools.
If you are new to all this, you might be wondering if counselling is right for you, what it is and most importantly, will it work? The only way to know for sure is to stop thinking about it and dive in. Even on the most basic level counselling will initiate a change because you have taken action to bring out a problem rather than sitting on it in fear or silence. (On a more profound level, counselling can help you to change your life in empowering and healing ways). Check out our FAQs page HERE for specific questions about counselling, resilience training or how the process works?

Counselling is a talking therapy that gives people a chance to express, vent or investigate some difficult thoughts or feelings. Difficult feelings can be applied to almost any situation in life, such as bouncing back from trauma, grief, regret, stress, loss or change, mental health issues or even walking a challenging path to an impossible dream, whilst focusing on making it real.
Counselling has a benefit of highlighting, processing and clearing those difficult feelings aside to make way for possible solutions to life's challenges. It is true that when stressed, our creativity can be affected, and by talking openly in a safe and confidential place, this can relieve the block caused by stress, allowing creative energies and ideas to flow again. Other times it's just good to talk and share a problem that is difficult to talk about, and that is a solution in itself!
There are several styles of counselling you may have come across but the main ones are person-centred, or PC, (believing that everyone has the strength and capability to overcome their problems and recognise these strengths, so will support this process), CBT Cognitive Behavioural Therapy (is solution focused and takes practical steps to overcome issues by changing the thoughts and feelings in a difficult situation. This helps form newer, healthier habits, behaviours and beliefs), and Psychotherapy (which is diving into our past to process traumatic events that may have happened previously in life but are affecting our present moment, like removing a thorn which is causing pain). Once the thorn is removed, it can allow pain to heal which can create a happier now.
Resilience Counselling is all about helping people to recognise their inner strength and capabilities through an integrative approach to counselling, which utilises all of the above therapy styles. Techniques can then be applied to create more self-awareness and resilience whilst living in the moment, which is the one way to overcome problems and become bulletproof to life's demands.
Resilience means having the ability to recover quickly from difficulty, and this is required when undergoing any challenge. Its not just about being able to develop the skills, tools and outlook to endure challenge which are much needed, but also to focus on a better place beyond the challenge. Getting yourself to this better place when you think or feel the opposite and create more self belief in the process, is the underlying intention of how our work will support you to live a fulfilling life you want.
SUPPORT DURING THE PANDEMIC

Resilience Counselling and Training is doing its bit in the current circumstances with COVID 19, to help people as much as possible whilst running its service. During our global pandemic people are being affected emotionally, physically, mentally and spiritually through isolation, massive change, loss of secure situations or even losing their loved ones. Sessions usually cost £50 and there is a current offer of 30% Off during the pandemic, for added support. To take advantage of this, all you need to do is email: resiliencecounselling8@gmail.com and quote reference COVID2019.
If you would like to be supported in difficult times, or want more information on our service please contact via Email, Text, WhatsApp, Social Media or call our freephone number 0800 999 1874 to find out if this therapy is right for you.
Everyone has got the inner strength to overcome their problems regardless of what the problems are. It is a matter of believing it is possible, discovering it for yourself and connecting to it so that it can transform your life. Resilience Counselling is here to help you on that journey of self-discovery. Get in touch HERE.

A friend told me about counselling to help with feeling depressed and sad. These feelings came on as if they were out of my control. Talking about these feelings in counselling and finding out some of the reasons why it happened, helped me to get back on track again. Counselling has been a great experience and people who know me have noticed a big difference and mention that something has lifted from me. I looked forward to weekly sessions and knew it was one place where I could be completely honest about everything. This is exactly what I needed to heal again. Thanks for all your help, support and understanding. Debs

Debs Friday, March 25, 2022
I AM A KEY WORKER AND HAD A VERY TRAUMATIC EXPERIENCE EARLY ON IN THE FIRST LOCKDOWN. I WAS LITERALLY WAKING UP AT NIGHTIME WITH COLD SWEATS AND PANIC ATTACKS. THIS WAS AFFECTING EVERYTHING FROM MY WORK, HOME AND FAMILY LIFE AND MADE ME FEARFUL TO STEP OUT OF THE DOOR IN CASE I HAD A SUDDEN ONSET OF PANIC ATTACKS. MY WORK WAS REALLY AFFECTED QUITE BADLY AND I HAD TO HAVE TIME OFF BECAUSE OF THE EFFECTS OF MY TRAUMA. AFTER AN INITIAL MEETING WITH THE COUNSELLOR I EXPLAINED THE SITUATION BEHIND THE TRAUMA AND WASNT REALLY SURE WHAT COULD BE DONE TO HELP. MARC EXPLAINED HOW PANIC ATTACKS WORK FOLLOWING TRAUMA AND THEN GAVE ME A COUPLE OF HOMEWORK ASSIGNMENTS TO TRY OUT BETWEEN THE SESSIONS. BY THE SECOND SESSION MY PANIC ATTACKS HAD COMPLETELY DISSAPEARED AND I WAS SLEEPING NORMALLY THROUGH THE NIGHT. I AM SO THANKFUL FOR THE WORK WE DID. I HAD SOME ISSUES WITH ZOOM AT FIRST BUT MARC TALKED ME THROUGH IT PATIENTLY. COUNSELLING GAVE ME BACK MY LIFE AND I WAS ABLE TO RESUME WORK AGAIN AND SPEND TIME DOING THE FAMILY WALKS IN LOCKDOWN IN BETWEEN. J.U

JIN.J.U Friday, March 18, 2022
During the pandemic I experienced traumatic events additional to the distress COVID was also creating. These events were heavily burdening me so I had very challenging processes and thoughts to deal with, some days I felt overwhelmed by emotions; anger, stress and anxiety about the present and the future. I did not know where to turn initially so I did a course of CBT which helped and gave me the confidence to seek counselling. Resilience Counselling (Marc) gave me the opportunity to talk through the problems impartially which was greatly needed, Marc was extremely compassionate, supportive, very genuine and easy to talk to. He gave me the courage to tackle the issues in smaller steps and to learn how to change my way of thinking from negative to positive, to look at life from different angles, he gave me back the confidence to go about daily life and its situations which I desperately needed. I am now so much better and no longer feel overwhelmed with anxiety together with all the other emotions. I would not be in this position now if I hadn't sought my counsellor who I would highly recommend and I can't thank him enough for all the help and support he has given me through extremely challenging times. A - 2021

A.s Sunday, December 5, 2021
Reason for ending therapy: Issues are now resolved - Can I please add that my counsellor really helped me recover from a very dark place. He listened, cared, helped me see what a toxic environment I was working in and most of all, helped me get back to the positive me. Thanking him did not seem enough when we ended our last session. LB

LB Thursday, February 24, 2022
I WAS GOING THROUGH A VERY DIFFICULT PATCH WITH WORK-RELATED ISSUES, AS WELL AS A BIG TRANSFORMATIONAL TIME IN MY LIFE, SO I SOUGHT COUNSELLING ON RECCOMENDATION. I DIDNT KNOW WHAT TO EXPECT, BUT WAS HOPING THAT IT WOULD GET ME OUT OF A VERY STRESSFUL AND DEPRESSED PLACE I WAS IN AT THE TIME. OVER THE NEXT FEW MONTHS, COUNSELLING WITH MARC LITERALLY CHANGED MY LIFE, AND I AM NOT USUALLY SOMEONE WHO RELIES ON ANYONE ELSE TO SORT MY PROBLEMS OUT. AS A MALE, AND PROTECTOR OF MY FAMILY, I WASNT USED TO DROPPING MY GUARD, BUT I WAS GREETED BY MARC WHO WAS EASY TO GET ON WITH AND MADE ME FEEL VALUED IN MY THOUGHTS AND FEELINGS, AS WELL AS IT BEING OKAY TO GET IN TOUCH WITH MY FEELINGS. A LOT OF MEN FIND THIS AWKWARD TO TALK OPENLY WITH FEELINGS BUT IT REALLY HELPED ME GET MY HEAD CLEAR.. WE WORKED OUT A PLAN TO FOLLOW AND UNEXPECTEDLY, WHAT I INITIALLY CAME INTO COUNSELLING FOR, WORKING WITH MARC HELPED ME TO REALISE THAT THIS WASNT THE REAL ISSUE, IT WAS SOMETHING ELSE PLAYING OUT, WHICH HELPED ME TO SEE THE PATTERN. I COULD GO ON PRAISING THE WORK WE DID, BUT I CAN SUMMARISE THE COUNSELLING EXPERIENCE AS LIFE-CHANGING, UPLIFTING, EMOTIONAL AND REALLY FELT SUPPORTED BY SOMEONE WHO GENUINELY CARED. I WILL ALWAYS APPRECIATE THIS SUPPORT AS I TOOK A COMPLETELY DIFFERENT PATH TO MY LIFE THAT EMPOWERED NOT ONLY ME, BUT THOSE WHO ARE DEAREST TO ME, MY FAMILY! THANKS AGAIN (C.DEL)

C.DEL Thursday, March 10, 2022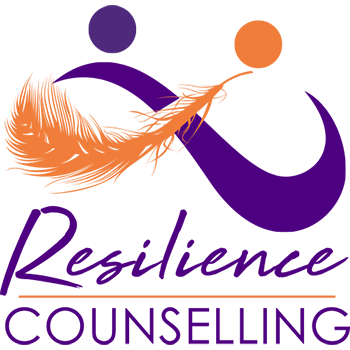 Get In Touch!
Address: Online & Telephone, B91
Telephone: 0800 999 1874
Mobile: 07491103023
Email Address: resiliencecounselling8@gmail.com
How To Find Us